The Gulf Between Doctors and Nurse Practitioners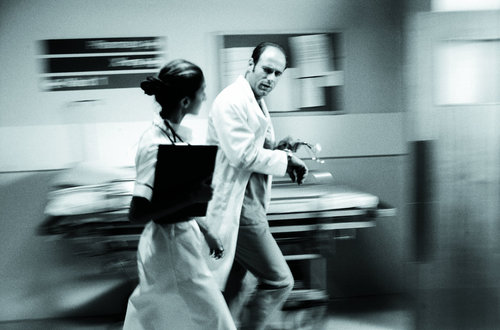 Nurse practitioners believe that they can lead primary care practices and admit patients to a hospital and that they deserve to earn the same amount as doctors for the same work. Physicians disagree.
For several years now, health care experts have been issuing warnings about an impending severe shortfall of primary care physicians. Policy makers have suggested that nurse practitioners, nurses who have completed graduate-level studies and up to 700 additional hours of supervised clinical work, could fill the gap.
Already, many of these advanced-practice nurses work as their patients' principal provider. They make diagnoses, prescribe medications and order and perform diagnostic tests. And since they are reimbursed less than physicians, policy makers are quick to point out, increasing the number of nurse practitioners could lower health care costs.
Seeing more patients more often as we move to preventive healthcare requires more providers.  Everyone doesn't need to see a doctor everytime.
See on well.blogs.nytimes.com