Archive for June, 2013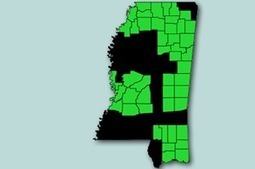 Tens of thousands of uninsured residents in the poorest and most rural parts of Mississippi may be unable to get subsidies to buy health coverage when a new online marketplace opens this fall because private insurers are avoiding a wide swath of the state.  No insurer is offering to sell plans through the federal health law's marketplaces in 36 of the state's 82 counties, including some of the poorest parts of the Delta region, said Mississippi Insurance Commissioner Mike Chaney.  As a result, 54,000 people who may qualify for subsidized coverage would be unable to get it, estimates the Center for Mississippi Health Policy, a nonpartisan research group.
See on www.kaiserhealthnews.org
Private commercial insurance companies are making this decision to deny healthcare coverage to thousands of poor rural Mississippians. This is not the fault of Obamacare. What is the solution – to give those people access to healthcare or not. State legislatures can no longer ignore the poor — the point is why should the private healthcare insureres be allowed to pick and choose like this – if they want to be licensed in Mississippi, they should be required to provide coverage throughout the state.