Physician EHRs: Make patient data work for you – amednews.com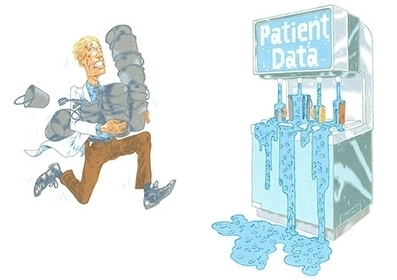 Managing the data deluge an electronic health system provides can be a seemingly onerous task, but corralling the information will improve your practice.
Thanks to electronic health records and requirements that doctors use those systems to collect and share data, physician practices have easy access to information they never had before. The data, experts say, hold a lot of power. They can transform the way physicians treat patients and run their practices.
Since the rise of EHRs, much of the talk about patient data has been geared toward so-called big data used by insurance companies, researchers and large health systems to conduct large-scale research projects, guide best practices and determine population-based health statistics. But the data that go into those repositories originate inside physician practices. Experts say that in addition to sending the data along for outside projects, the information collected within a practice's four walls can be used for its own data projects.
Practices already are collecting and reporting certain data measurements to meet requirements of the meaningful use incentive program. But many have not used the data beyond submitting the required reports, because they probably don't know where to start.
See on amednews.com